The Mercator Alumni Network is full of people who bring along curiosity and commitment, but also broad expertise, experiences and a diversity of skills from education, career or voluntary work. We support alumni who want to organize and implement ideas for events or projects together in the network.
Are you an expert in a field and would like to share your knowledge with other alumni in a workshop, a seminar or on a study trip? Do you want to continue working with other alumni on the topics you learned about during your Mercator-funded program? Or are you interested in shaping discussions and exchanges on relevant topics in the network through your own format?
With the Mercator Alumni Fund, alumni can apply for project funds and grants of up to a maximum of 5,000.00 euros to plan and implement project ideas or events that
are compatible with the goals of Stiftung Mercator | demonstrate a critical engagement with the topic(s) in question | are generally aimed at alumni of Stiftung Mercator | can be assigned to one or more of the following topics:
Artificial Intelligence, Digitalization, Technology

Climate and Sustainability

International Exchange

Democracy, Law, Civil Society

Education and Science

Europe and International Politics

Gender and Diversity

Integration and Migration
Our current call for applications ends July 15th, 2022 - apply now!

---
In need of inspiration and ideas? Have a look on some or the previously supported alumni projects and events!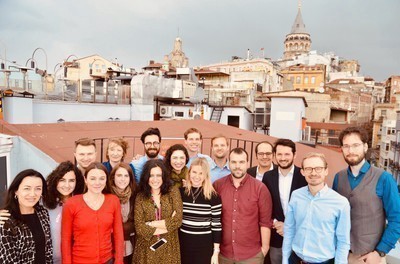 TEMPI: Fresh ideas regarding Turkish-European Migration
Finding answers to issues regarding Turkish-European migration is the most important aim of the "Turkey Europe Migration Policy Initiative" (TEMPI) launched by Mercator alumni in the wake of the foundation's Turkey Europe Future Forum (TEFF). The programme has brought together young Turkish and European leaders for intensive dialogue every year since 2015.
On 18 and 19 January 2020, alumni from all TEFF cohorts met in Istanbul to network and discuss new strategies for improving EU-Turkey relations. The working weekend was attended by alumni from various social organisations and external experts, including diplomats, Turkish government officials and UN staff. The participants drafted a paper on EU-Turkish cooperation on migration. They would very much like to continue – and institutionalise – TEMPI.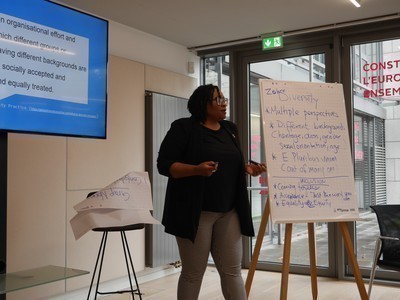 Alumni Seminar "Unbiasme?! Implicit Bias in Education"
Amara's doctoral research study at Heidelberg University connects critical self-reflection and self-knowledge to the conscious teaching of elements that are necessary for dealing with structural racism.

"I feel very privileged to have been a recipient of a grant out of the Mercator Alumni Fund last year. The grant afforded me the opportunity of acquiring relevant skills and tools for conducting Empathy workshops. I was able to organize a one-day UNBIASME Seminar for in-service teachers and pre-service teachers and interested students from the Mercator Alumni Network. The seminar focused on empathy, implicit bias, and a LET'S Talk discussion that highlighted vulnerable students' voices in culturally diverse classrooms. As an education researcher focused on designing teaching strategies that prepare pre-service teachers for culturally diverse classrooms, I am humbled by the enthusiasm and the positive feedback I received from the participating alumni. It clearly demonstrates the need for more support and learning opportunities for pre-service teachers and in-service teachers as they teach more culturally diverse classrooms."
Amarachi A. Igboegwu (Alumna Global Diplomacy Lab)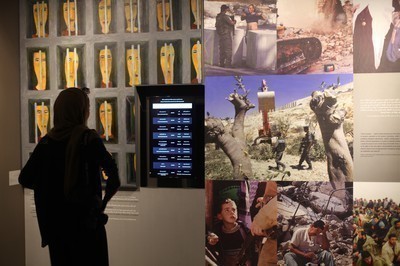 "Jerusalem Connects": An educational trip to the heart of a conflict
What is political and cultural cohabitation like in Jerusalem's diverse society? What are the conflicts – and how are they resolved? What can we in Germany learn from this? From 15 to 22 September 2019, alumni of the Young Islam Conference sought answers in Israel where, for centuries, lives have been shaped by immigration and emigration, refuge-seeking and displacement.
To better understand the lines of conflict and possible solutions, Mercator alumni met with academics, activists and civil society actors in Jerusalem. In the weeklong programme, they discussed the city's inter-religious history, structural discrimination of Palestinian students and university lecturers and other subjects with prominent Islamic scholar Mustafa Abu Sway. The group also visited the Yad Vashem Memorial, which commemorates the systematic persecution and annihilation of Jewish life in Europe under National Socialism. There they took part in a guided tour with a descendant of survivors of the Shoah in Prague and Vienna.